We can help you feel and look natural
Partial and full arch dentures have been round for hundreds of years and now, with modern materials and technology, missing teeth needn't mean you lose confidence in your bite and smile.
Dentures at West Malling DEntal, Kent
Dentures
Dentures can be partial or full. Partial dentures can replace a few missing teeth. Dentures can be fitted straight after teeth have been taken out so that no-one knows you have had teeth removed.
A partial denture is the easiest way of replacing missing teeth, but some people find this uncomfortable and eventually decide to have a dental bridge or dental implant (see below).
A partial denture is a plate with false teeth attached to it. The plate is made from either acrylic, or metal and acrylic, with clips to keep it in place.
We strive to make you dentures/false teeth look as natural as possible both in colour and size so that you feel comfortable wearing them throughout the day.
You will be required to make up to 6 visits to be fitted with dentures.
Denture care
People who wear dentures are more prone to gum disease, tooth decay (of the remaining teeth) and infections of the gums.
When you are not wearing your dentures keep them in proprietary antiseptic solution after removing all plaque with a denture brush.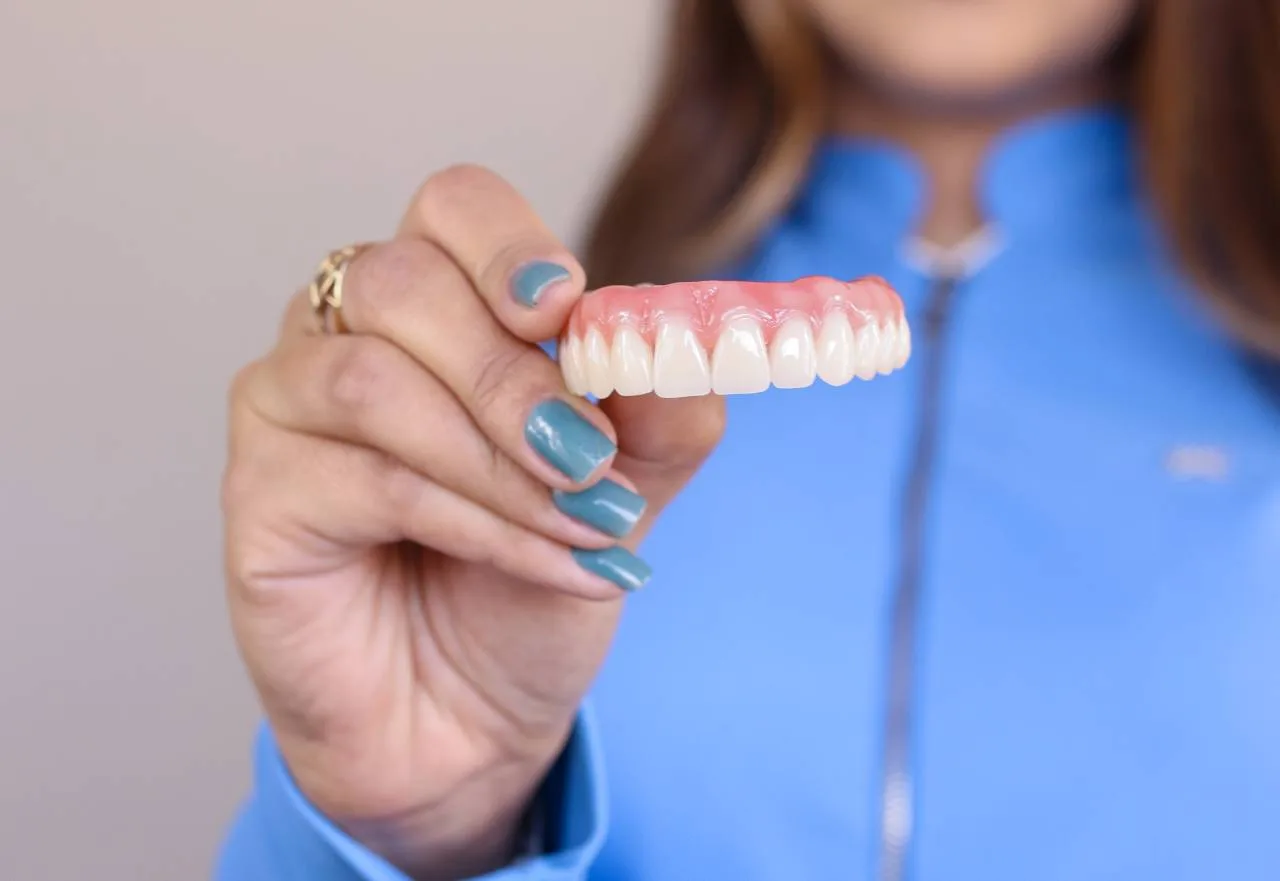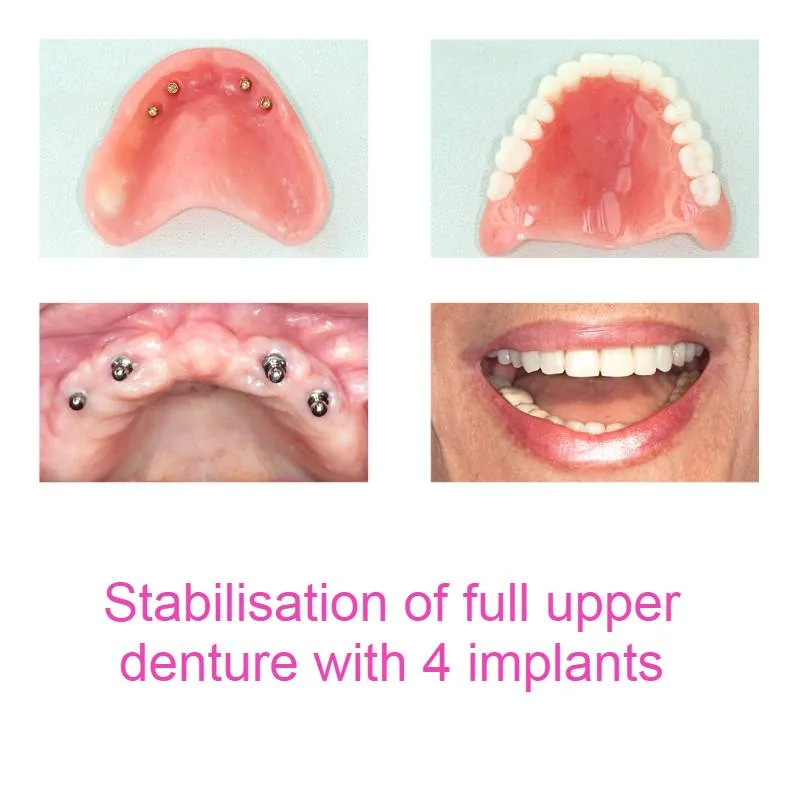 Denture stabilisation using dental implants
Denture Stabilisation
A sunken face and restricted diet are two of many good reasons to swap your conventional dentures with snap-on dentures retained by dental implants.
If you are missing teeth there are three typical solutions for restoring your smile and bite.
Conventional dentures, secured using an adhesive as described above which is available on the NHS and gives an aesthetic appearance of normal teeth but you cannot eat certain food because of the forces required.
Stabilised dentures, fixed to your jaw using dental implants are also known as snap-on dentures. This procedure takes longer and requires implant surgery but helps stop the bone loss associated with conventional dentures and allows you to maintain a varied diet.
All-on-4 dental implants, are the best alternative to conventional dentures and is a combination of life changing full arch replacement implant bridges. If you cannot get on with dentures anymore, talk to one of our consultants about this treatment.