Why not give yourself that extra special smile for your wedding and photos! It's the perfect way to complete your celebration!
We pride ourselves in creating the most natural looking, brighter smiles for you and your wedding party. Claim your £100 gift voucher by making an enquiry or calling us with your details.
So, we request the pleasure of your company at your Cosmetic Consultation...
... for Tooth Whitening, 'Invisalign' (Rapid Invisible Orthodontics) and various types of Smile Makeovers - time to crack open the bubbly!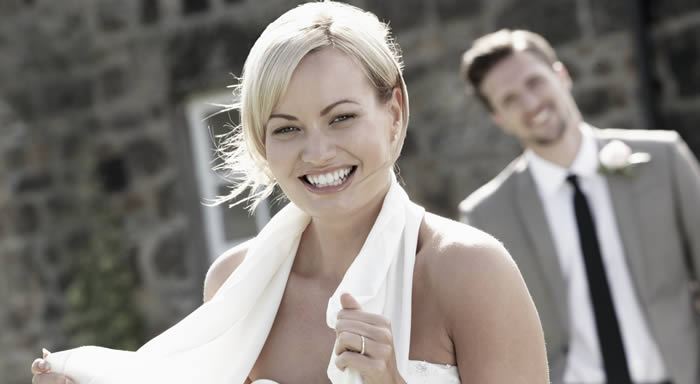 At the West Malling Dental and Implant Centre we know exactly how to make you Sparkle on the Happiest Day of your Life! Contact us now- it will be the best Wedding gift you can imagine!